The month of October was very special for Rádio Palavra Alegre. This month we celebrate the 3rd. year of Radio on air. To celebrate this important milestone, we are giving away 3 books among our listeners. Of these books, 2 were written by Lou Seckler: Faith in Action and Aroma of Christ. Lou Seckler lives in Abilene, Texas and has written several books, as well as being on several TV shows.
This month, Lou Seckler also participated in a new Live Segment on October 22nd, in this Live we talk about how we can put faith into action. Several practical ways to talk about God's love and invite more people to know Jesus. The book is based on Paul's letter to the Thessalonians.
Another book that will be raffled is called Radio Images by Antonio Argolo Silva Neto. Antônio has been one of our listeners for a long time. Antonio lives in the northeast of Brazil, more precisely in Jequié, Bahia. He is a writer, a professor, and works in the city hall.
On the 19th of October we received a letter from Antonio telling us::
Thank you very much for including my book in the promotion for the 3rd anniversary of Palavra Alegre. It is an honor to be able to contribute to this station, especially for the affection and admiration I have for their work dedicated to reaching lives with the gospel of Jesus.
The book Imagens do Rádio is a modest contribution to this universe of international harmony. Although the literary market is onerous, I felt confident because I needed to encourage the expansion of the theme and this happened with the recent release of books by Valter Aguiar and Cristiano. Most importantly, Curves listeners recognize themselves in these stories and begin to pay more attention to the infinite possibilities and sensibilities of listening to the radio.
We received other e-mails from different parts of the country in which you say:
Hello dear friends,
I return once again to your beautiful station to inform you that I continue to listen to your programming and that it has been a pleasure for me and for my spiritual growth.
I want to thank all the friends of this station for the excellent quality of the programs, which builds for everyone who listens to them…
Eudson Monteiro de Lima
I enjoy listening to your program because it is an emotional preaching of the Bible and the word of the Lord
Jaime Junior said:
I want to congratulate you for keeping messages of peace and hope on the shortwave in the midst of the difficult times in which we live.
Fabio Peruchi
Another message via Whatsapp app coming from the northeast of Brazil, Rio Grande do Norte, coming from Esdras. He has been teaching and helping Renato Andre, who is visually impaired, climb how the short waves and propagation work.
We also received another message from whatsapp by Lilian Franca from southeastern Brazil that tells us about the lives:
For me it's been great to participate in the lives you've been doing. Glory to God for this work.
Also on the 3rd anniversary of Rádio Palavra Alegre we have a new website on the air. What's new are: implementation of a Bible course directly on the radio page, where listeners do not need to receive the course physically but can access the study information and do the lessons via their cell phone, computer or tablet. The course we are using is What the Bible Says. Within this access to Bible courses we put 3 other options of Bible courses that are: Bible Correspondence Course, Personal Bible Course and Personal Online Bible Course.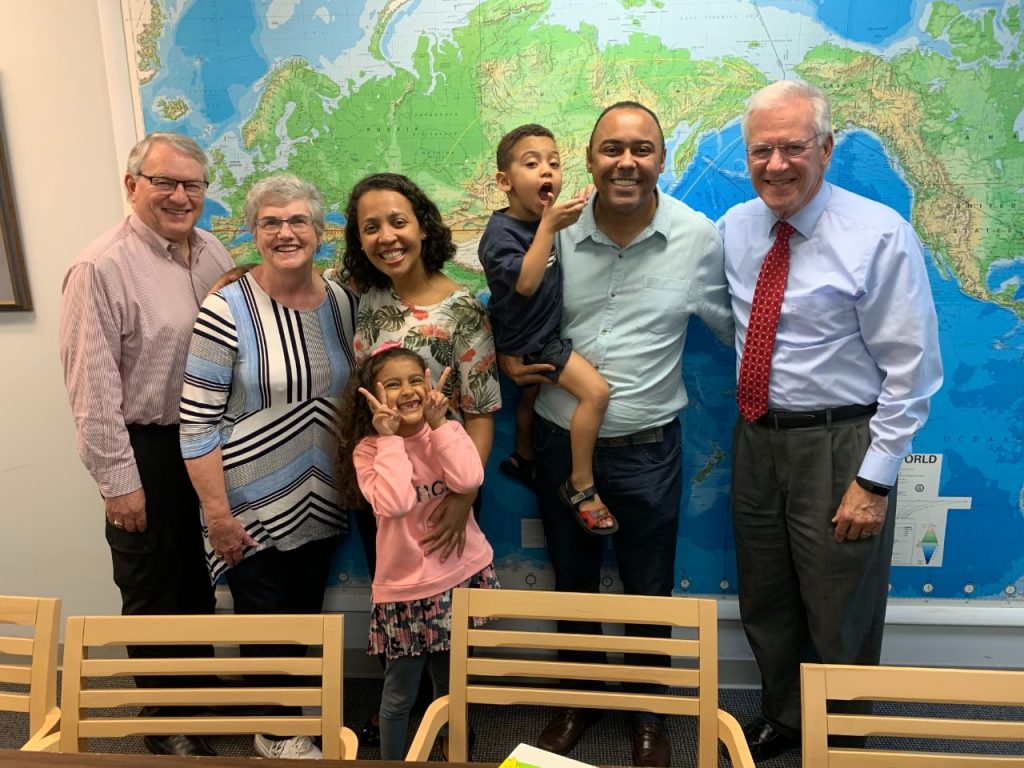 We also managed to put up an app where people can read content written in two languages other than Portuguese. Languages are English and Spanish. This translator uses google translator as a platform, so in some cases the translation may not be exact, but we gain a lot with the possibility of access and understanding of two more languages.
We are also putting accesses to new past and current programs straight from our page with the possibility to be downloaded from google driver. Another improvement is that listeners can access WGO Articles directly from our page in Portuguese, which were previously only available in English. To access the new website go to www.palavraalegre.com
Finally, in these 3 years it has been a great honor to participate in the creation and production for the Portuguese language. We thank all the collaborators who weekly help us with excellent biblical content and general information for the creation of daily programs. Special thanks to President Andy Baker, Gayle Crowe, and Forrest Gates who entrusted me and all of my collaborators with the privilege of being a part of this wonderful project to spread the gospel.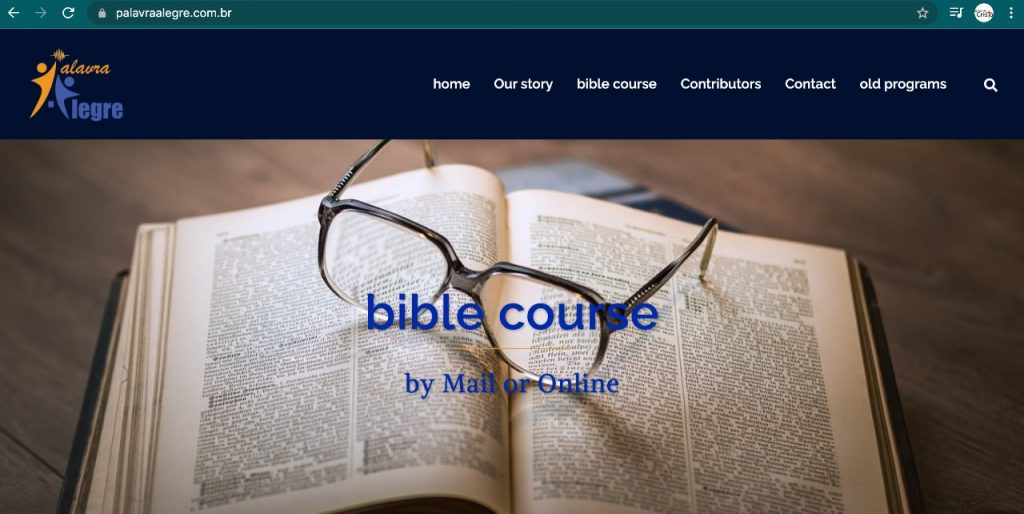 Thanks to everyone who has contributed financially not only to the Portuguese program but to all the languages we have today and the ones to come. Thanks to the entire team in Franklin, Madagascar, Alaska and all those who are directly or indirectly part of this team.
The Bible tells us:
"Therefore, my beloved brethren, be steadfast, immovable, always abounding in the work of the Lord, knowing that your labor is not in vain in the Lord." 1 Corinthians 15:58
May God bless us now and always in preaching the gospel of Jesus.