The month of November was a special month for Brazil, after months of vaccination and lack of vaccines, we reached a total of 70 percent of the entire Brazilian population already immunized against COVID -19. Really a time to celebrate! Deaths dropped and finally the population is already starting to celebrate family moments. With this percentage of vaccinated, Brazil is equal to the United States and as well as in America, it begins to prepare itself for the third dose in adults.
During the month of November and now in December We will be giving away 3 books among our listeners. The draw will take place on December 20th. This book draw has our listeners very excited and eager to win one of the books. With that, we published several emails, text messages via Whatsapp and one of the emails that I found very interesting to share was from Uender Marques who lives in Unai-Minas Gerais, a city close to the capital of Brazil, Brasília. He says in his e-mail about his radio listening routine and it is recorded as follows:
A lot of people see me in the square with a radio and a simple wire stretched out, in addition to curiosity, they have the courage to ask me what I'm doing, if it's an antenna, if I'm listening to something in particular.
With little investment it is already possible to hear short waves, the strongest broadcasts that reach here are easily captured with a simple radio, far from noise and electrical interference.
Today I heard from Austria, France, Philippines, United States, United Arab Emirates, Spain, Vietnam, Romania, Vatican, Germany, Turkey…
Do I understand the phrase? I already answer that most of them don't, but the pleasure of hearing something distant in another language and culture is inexplicable.
Here we still have access to the internet, electricity, cell phone signal; but some peoples are still dependent on radio as the main means of communication, and we don't need to cross the globe to find out about that, just look at our Amazon, where a National Radio of the Amazon still integrates riverside peoples with information and service provision.
Radio was in the past and is still being an important means of integration of distant peoples and cultures.
In addition to this direct contact with our listeners, we also had the opportunity to make two Live segment . The first with Cassiane Machado talking about domestic education, the challenges and achieved goals . In the United States, it has been common for many years for children to be taught by their parents at home, but in Brazil this type of teaching is still very recent, and there is still a lot of resistance to this educational system. Only 2 states across Brazil are well advanced in this regard and already have laws that regulate, both states in the south of the country.
Our interviewee, Cassiane Machado lives in Santa Catarina, one of the states that has had a law regulating home education since the beginning of last month. It was very instructive and enlightening to talk to her about this subject.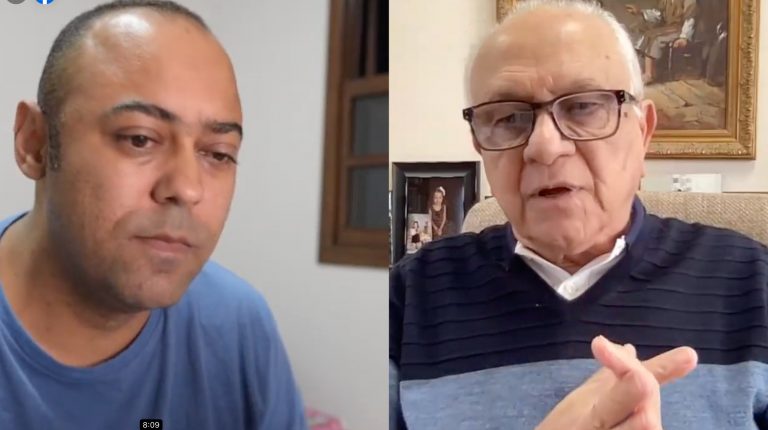 Another Live streaming  that was announced with Lou Seckler about The Empty Sepulcher, one of the 12 books he has written, also a great live and a great time with Lou Seckler. He is very committed to being a contributor to our program in this Lives segment.
We are also working on our shortwave programming with some New Testament books and they are: The Book of Galatians with João Cruz, talking about an overview of the book and how it applies in our context today.
Another study was from Marcos' book in the New Testament with Randy Short who lives in Recife in the Northeast of the country. Finally, a general study of the Gospels talking about life and Encounters with Jesus with Gayle Crowe and also with Angelo Souza.
From this month of December and throughout the new broadcast season we will be sending a new QSL card stamped with typical Madagascar trees, the Maobás, as the main photo on our card. In addition, I want to encourage everyone to get to know our new website at www.palavraalegre.com
Finally, I want to wish a Merry Christmas and a prosperous New Year to all our listeners and contributors, to all who contribute to this work and to the entire World Christian Broadcasting team, may the New Year be a better year than 2021 and more and more people be reached by the gospel of Christ.
Fear not, O land;Be glad and rejoice, for the Lord has done marvelous things! Joel 2:21